PACT: Program for Assertive Community Treatment
What is PACT?
PACT is a statewide program that follows the nation-wide, evidence-based model of ACT, or Assertive Community Treatment. It provides an intensive, multidisciplinary, and person-centered approach in working with people who have schizophrenia, schizoaffective disorder, or bipolar disorder. We use evidence-based treatments such as Cognitive Behavior Therapy, Motivational Interviewing, and Dialectical Behavior Therapy. Our goal is to help our clients maintain their health and safety in the community by helping them achieve their recovery goals so that they can stay out of the hospital and jail. We aim to help them maintain safe housing, return to work or school, and be the healthiest person they can be. Over 75% of our services are done in the community. Find more information at the University of Washington's PACT page.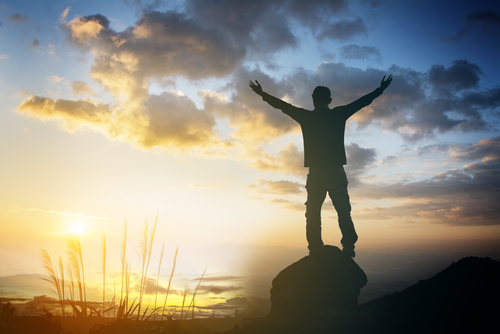 BHR PACT Team rated one of the highest performing teams in the state!
The PACT team has steadily grown over the last 5 years and after steady growth, change, and revision they have become one of the highest performing teams in the state.  Their commitment to serving an incredibly vulnerable community has created an environment of team work, client collaboration, and determination that has helped clients progress on their journey of recovery.
Our Multidisciplinary Team
Mental Health: Two mental health professionals provide counseling to address psychotic and mood-related symptoms, trauma, family issues, etc., and educate clients and families about their mental health diagnosis.
Substance Use Disorder: We provide services using an integrated dual disorder treatment model that incorporates harm reduction, or abstinence, depending on where the client is in their recovery.
Vocational/Educational Services: We realize that getting clients back to school or work is an integral part of their recovery. We offer supported employment services which includes working closely with the school or employer and helping clients find meaningful employment or education. More info
Psychiatric Rehabilitation: Psych Rehab is a specific model that allows us to help clients learn skills in living, learning, working, and socializing. Sometimes it is learning something as simple as how to use your stove. Other times it might be to learn how to cook, make friends, or ride the bus.
Nursing: Medical issues can negatively impact a person's overall behavioral health and wellbeing. Our nurses can assist with basic, hands-on medical care, take clients to doctor's appointments, provide health-related education, and can give injections inside the office or at the client's home.
Peer Services:  Our peer helps the client realize their potential to live in recovery with the aid of sharing their own story of recovery. The peer helps clients create comprehensive Wellness Recovery Action Plans (WRAP), can take clients shopping, have coffee, go for walks, provide case management, or just talk. Peers can often help clients feel safe in starting their path to recovery.
Psychiatric Provider: Our psychiatric provider understands the importance of a community-based model, is an important part of our team, and works diligently with us to provide quick services to the clients. Clients tend to be seen every 4-6 weeks, but can be seen weekly when there is difficulty with stabilization and/or during medication changes.
Contact
The PACT office is located at 3775-B Martin Way E., Olympia, WA 98506.
Phone: 360-236-7160
Email: PACTTeam@bhr.org
For questions or referrals, please ask for Supervisor Heather Kranz, LMHC, SUDP. You may also use the referral form below.