Board Chair, Albert Weinnig
Detective Sergeant, Olympia Police Department
Being on the BHR Board provides me with the unique opportunity to serve the community in multiple ways. Not only do I get interact with the community on a daily basis through my work in Law Enforcement, but I also get to see the benefits of amazing services provided by BHR.   
Al Weinnig currently serves as a Sergeant for the Olympia Police Department where he supervises the Detective Division responsible for conducting in-depth investigations regarding serious crimes that occur within Olympia and Thurston County. Sgt Weinnig is a graduate of the United States Military Academy at West Point, and currently serves as a Lieutenant Colonel in the U.S Army Reserves. During his time with the Olympia Police Department, Sgt Weinnig has worked as a Patrol Officer, a general felony Detective, the Administrative Sergeant and was a member of the Thurston County SWAT Team. Al is a member of the Department's Fair and Impartial Policing instructor team, the Peer Support Team and has acted as a liaison to Community Youth Services. Over the last several years, Al has been an assistant planner for the Thurston County IF Project, which is an innovative partnership between law enforcement, currently and previously incarcerated adults and community members to reduce recidivism, especially among youth within our county.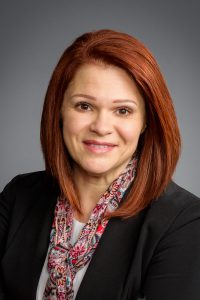 Vice-Chair, Amy Cleveland
HR Director, Pierce Transit
Amy currently serves as Executive Director of Administration at Pierce Transit. In addition to serving as a member of the executive team, her focus areas are currently DEI, HR, labor relations, risk management, and workforce development at a public transit agency. Amy has over 20 years' experience in local government and non-profit organizations. Her past positions include HR Director at BHR as well as various HR positions at the city and county government level. Amy holds a BA in psychology and completed courses in the MPA program at City University.
Outside of work, Amy loves to cook and spend time with my family, especially her three grandchildren, the smartest and cutest humans she's ever met.

Secretary/Treasurer, Brad Livingstone
Brad Livingstone, R.Ph.
Brad has called Olympia home since 1991. Graduating from Washington State University College of Pharmacy in 1996 (Go Cougs!), he has followed an eclectic path toward entrepreneurism. He currently owns and operates Sound Specialty Pharmacy in Olympia. Brad has been involved in drug trials, is a clinical and operational consultant for outpatient surgical centers, independent pharmacies, and inpatient skilled nursing facilities, and has a strong background in quality control and operations management.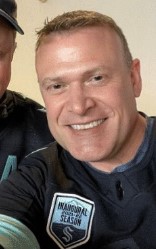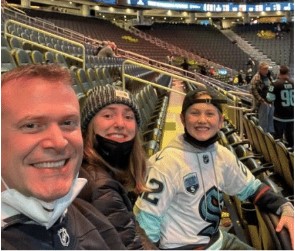 Brad has 3 children and enjoys spending his free time on any body of water, goofing around with his family, playing drums, guitar, taking in sporting events, live concerts, theater, road trips, and visiting historical sites and museums.

Board Member, Abe Gardner
Community Health Program Coordinator, Mason County Department of Health
Abraham Gardner currently works for the North Mason Regional Fire Authority (NMRFA) as the Emergency Prevention Specialist, where he coordinates community programs including a new and innovative project, the Resource Access Program. Previous to working at NMRFA Abe worked as a Program Coordinator at Mason County Public Health for 5 years, helping to develop, coordinate and implement the following programs - Mason County overdose prevention and Narcan distribution program, Substance Use Mobile Outreach Program, Law Enforcement Assisted Diversion (LEAD) Program, Mason County Jail MAT/Re-entry program and the Behavioral Health Navigator Program for the Mason County Sheriff's Office and Shelton Police Department. 
Abe is a Washington State Certified Peer Counselor, and he received his BA from the Evergreen State College with an emphasis in psychology.  He participates as a member of the Shelton Prevention Education Partners, is a member of the Mason County Drug Court Policy and Planning Team and is a current member and former Vice-President of the Shelton Centennial Lions Club.  
When not at work, Abe enjoys golfing, bowling, fishing, and spending time with his family.  Abe and his wife Lisa have two children, Annabelle and Donald.
"Being a part of the BHR Board allows me the opportunity to support an agency that provides incredibly important services in my community.  Being a person in long-term recovery and having been a consumer of behavioral health services myself, I believe that it is imperative to give back and be of service whenever possible and being a part of the BHR Governing Board allows me to do just that." 
Board Member, Malcolm Waters
CEO, Ovation Technology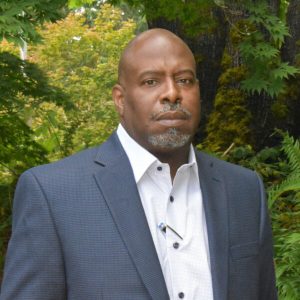 Malcolm Waters, CEO of Ovation Technology LLC was born in Philadelphia, but raised in Jacksonville, Florida. Malcolm spent his youth surrounded by family and friends. After college, he worked in corporate America for leading companies like Hewlett Packard, Intel Inc, Pepsi Cola, Nextel Communications, and America Online. He even started his own vending machine business, where he learned the grueling tasks of being an entrepreneur.
 In the early 2000s, he and his wife opened a Caribbean restaurant in Park City, Utah. One restaurant led to three. After the financial crisis of 2008, Malcolm returned to corporate life and moved his wife and three children to Puyallup, WA, with the Mitel Communication company. He later launched an Interconnect company in 2011. In 2016 he formed Ovation Technology LLC. The technology industry has afforded Malcolm the ability to harness the years of his high-level corporate and passionate entrepreneurial experiences to form a unique company dedicated to outstanding client service and the application of technology to build businesses.
 Malcolm has been honored to complete the University of Washington Executive program in 2017, the Small Business Administration (SBA) Emerging Leaders in 2016, and the University of Washington Business Collaborative program in 2018. He's led many teams over the past thirty years and looks forward to learning more with the Thurston County Leadership program.
Board Member, Sofi Renes
RN, TeleCare
Sofi is committed to providing and increasing access to high quality, evidence-based psychiatric and mental health services. She believes all people deserve to be treated with care and dignity, and that our community must ensure that all people (especially our marginalized and vulnerable populations) have access to their basic needs, no matter who they are or where they are in their mental health journey. She is especially interested in developing efficacious, trauma-informed mental health services for people who are experiencing homelessness; decreasing stigma associated with psychosis and psychotic disorders; healthcare reform and mental health parity; and finding solutions to the state of emergency we face in Washington children and youth behavioral health. She currently works as a registered nurse, providing care within acute inpatient psych and community SUD treatment settings while earning her Doctor of Nursing Practice through Seattle University. Sofi lives in Olympia with her three children and enjoys being by the river or making art in her spare time. 
Board Member, Tendai Masiriri
Director of Behavioral Health, Providence Health and Services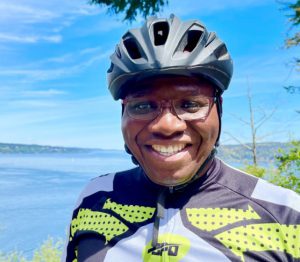 I am a father of three daughters. Have been married for more than 25 years. Worked in behavioral health and human services for more than 20 years.  Have led mental health practices across the life span: with children and families specializing in trauma informed care for children from adverse circumstances, adults with co-occurring mental health and substance use disorders across the whole spectrum of community, outpatient, subacute and acute care settings. Currently serve as director of behavioral health services at Providence St. Peter and Centralia hospitals. Oversee outpatient behavioral health clinics and community programs that serve diverse population group.   Earned a Ph.D., in interdisciplinary health sciences and three masters' degrees in health administration, health outcomes research and social work with a concentration in clinical behavioral health.  Research interest in the influence of integrated primary care clinic settings on the use of mental health services and depression treatment response among male patients; exploring the influence of stigma and masculine gender socialization. Outside of work, I enjoy cycling both indoors and outdoors. I like learning new things, ways of thinking about/perceiving our beautiful and expansive world, reading and listening to audio books.
Board Member, Teya Harris
PCAP CM Supervisor, Family Education & Support Service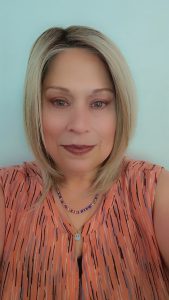 Teya Harris was born and raised in Lawrence, Kansas (Rock Chalk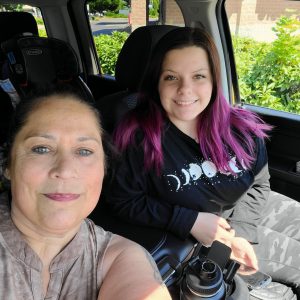 Jayhawks and The Chiefs!) and moved to Tumwater WA in 2011. Drugs and Alcohol were prevalent for most of her life which led her to DUI/Drug Court Program of Thurston County. Addiction and Mental health were the core part of her life. She graduated from Drug Court February of 2016. On August 12 of this year, she celebrated 9 years of Sobriety. Her history is not a hidden secret but is used as a tool to give other woman strength, hope, and mentorship from a space of understanding. She has a great passion for helping others provide a healthy future to end generational trauma and the ability to raise happy, healthy children for the future.
Teya has two children of her own with a 34-year-old Son and 19-year-old Daughter. She has 7 grandchildren and is also a kinship care provider for her 14-year-old trans male grandchild,  as well as her great nephew 5 and great niece 3 whom she has raised since they were infants.
She received her BA in Business Management from Emporia State University in 2003. She is currently in the process of working on the Certified Peer-Counselor training, she is certified in Uplift Advocacy training, Wellbeing certified trainer, Moral Recognition Therapy (MRT) Certified Facilitator, and the ability to administer the human research intake form Addiction Severity Index (ASI) for the University Washington research team.
She has worked with the Parent Child Assistance Program (PCAP) for 7 years at Family Education Support Services (FESS).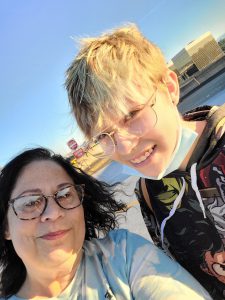 PCAP is a human research study out of the University of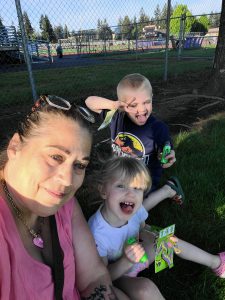 Washington (UW) Dept. of Psychiatry/ Addictions, Drug & Alcohol Institute (ADAI). The Parent‐Child Assistance Program (PCAP) is an award winning, evidence‐informed home visitation case‐management model for pregnant and parenting women with substance use disorders. PCAP goals are to help mothers build healthy families and prevent future births of children exposed prenatally to alcohol and drugs.
"Being on the BHR Board is important to me and a great place to have a voice for others. BHR plays a vital role in our community and provides a vast array of services not only mental health for all people but also SUD services for a population that I also serve. Having a voice for the public is of vast importance to me and this board is a wonderful group of people that are like minded."